11 year old Egyptian boy with ADHD & mild autism finds support in Dubai after years of struggle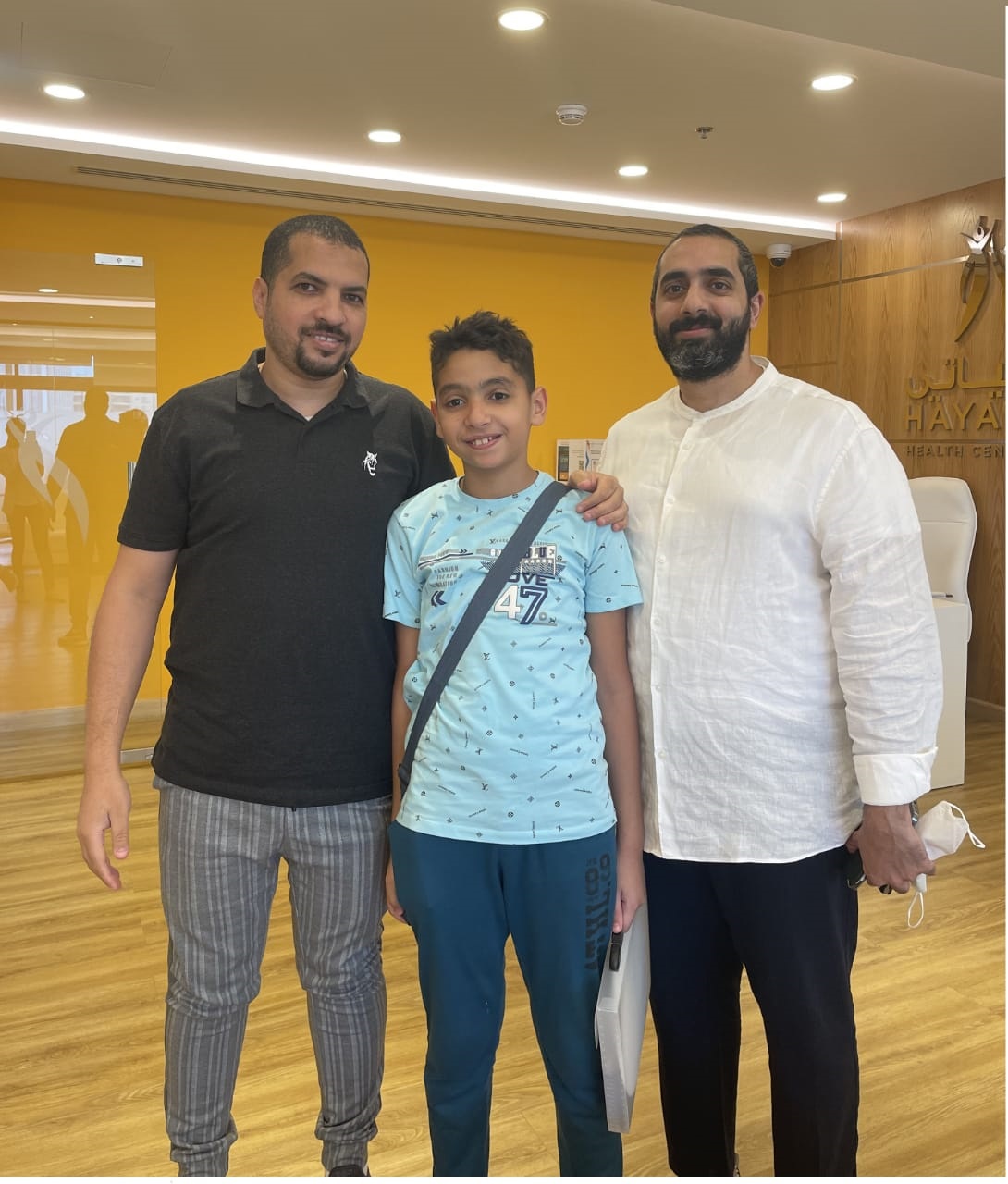 11-year-old Egyptian boy with ADHD & mild autism finds support in Dubai after years of struggle
The boy's family noticed an 85% improvement   in less than three months at the Dubai-based Hayati Health Center
ADHD is the most common coexisting condition in children with ASD but difficult to distinguish
Center receives patients from across the Middle Eastern region and caters to them with well-developed customized treatment plans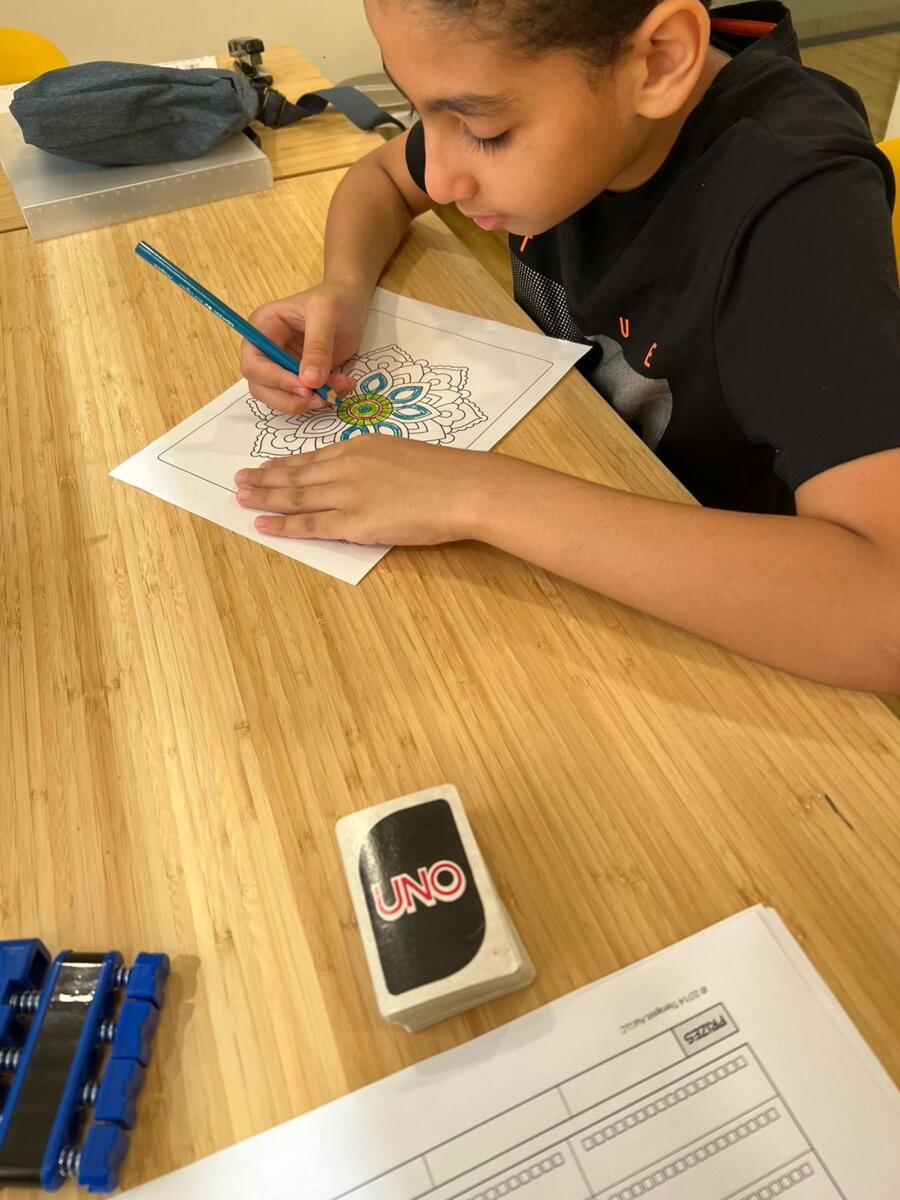 18th August 2022; Dubai, UAE: After being pushed from pillar to post for several years, the parents of an 11-year-old Egyptian boy, Iyad Ibrahim Abdelhafiz heaved a big sigh of relief as they observed remarkable improvement in his behavior and mannerisms within just 3 months of therapy with the help of Hayati Health Center Dubai's individualized evidence-based treatment program.
Ibrahim Abdelhafiz, Iyad's father says, "We began searching for answers when our son didn't achieve age-appropriate developmental milestones. When Iyad was 2 years old he hardly talked and his skills were not keeping up with other kids of his age, since then it has been a long journey of expensive treatments, broken hopes, dejection, and perseverance to find an appropriate treatment. Moving to Saudi first for 4 years and then continuing treatment in Egypt for another 4 years with negligible results, we were severely disappointed and lost hope. Meanwhile, Iyad's struggles continued as he grew up to be more stubborn with no social skills and this was highly concerning".
Elaborating further Abdelhafizstates, "Finally, this summer after coming across positive reviews and recommendations, we contacted Hayati Health Center, a Dubai-based Child Development Center, and were so delighted to meet Sulaiman G. Ahmaz, Case Manager & Advanced Certified Autism Specialist at the Center who during his first in-depth session itself was able to clearly specify exact issues and suggested an appropriate treatment plan.
ADHD is a brain disorder that affects how you pay attention, sit still, and control your behavior. Children with ASD often avoid eye contact and don't seem interested in playing or engaging with others. Both ADHD and ASDareneurodevelopmental disorders saffecting proper brain development.
Can both ADHD and ASD affect a child together? "More than half of all individuals who are diagnosed with ASD also have signs of ADHD. In fact, ADHD is the most common coexisting condition in children with ASD, and it is difficult to differentiate between the two as they both look a lot like each other but keen observations and detailed analysis show different symptoms. For the first time, when we met Iyad, he presented himself as impulsive, hyperactive, inattentive, and with poor eye contact. His parents were concerned about his social skills, communication skills, and independent living skills", said Sulaiman G. Ahmad.
"Within 2.5 months of treatment Iyad showed 85% improvement", said Ibrahim, an elated father of the child, he further added, "Initially it was hard to believe this phenomenal improvement; seeing Iyadso much calm and independent brought tears to our eyes. Taking him outdoors or to malls was so much easier as he exhibited great dining etiquette and exceptionally good behavior, surprising us and making it so much more convenient to handle him. We are extremely thankful to Hayati Health Center and its entire team for their great support, love, care, compassion, and excellent therapists. Not just Iyad, but we were also supported throughout the journey as we got very essential parent training that will help us support Iyad realize his full potential throughout his life".
Giving details of the uniquely devised treatment plan, Case Manager Sulaiman G.Ahmaz said, "Social skills, communication skills, emotional regulation, and independent living skills were daily protocols used as part of the treatment. We followed an evidence-based approach and combined ABA Therapy and Speech therapy per Iyad's conditions. Furthermore, behavioral protocols and desensitization techniques were used to complement the skills being taught. Aside from the challenges associated with Iyad's ADHD and Mild Autism, subtle factors were identified, such as emotional stress, and lack of expressive skills to help him express his emotional wants and needs. Therapists were able to detect these challenges and address them along with the main therapy plan. At Hayati, our treatment is designed from a holistic view, where we support our children and young adult mental, physical, and emotional wellbeing".
Recommending the treatment, Ibrahim Abdel Hafiz said, "Their treatment plans are really helpful as each and every detail of the child is taken into consideration before starting the treatment. Every child I see here in the Center smiles when he or she meets the therapist. Half of the battle is won when you see your child happy in space. Creating a safe space for Iyad to progress was an essential tool that supported his journey forward, which was commendable".
"Children with autism and learning challenges follow their own path and reach milestones at their own pace. The best thing you can do is to continue loving and supporting your child, finding the therapies and support that will enable them to learn and grow. Our treatment plans can go a long way in helping the child in their developmental goals.
We receive several patients from the Middle East who put their faith in us because they know that their child will receive the best care at HayatiHealth Center as we are committed to making a real difference in the lives of these special children" said Dr. Ahmed Hussein, Managing Director Hayati Health Center, concluding.
Notes to the Editor
Hayati Health Center in Dubai provides evidence-based early intervention, ABA therapy, learning-support-assistance services, speech & language, and psychology for children and young adults in the UAE with developmental difficulties of all kinds. Centers' treatments target functional communication, self-help, independent living skills, pre-academic readiness, and vocational productivity—thus supporting full community acceptance and inclusion. Located in Healthcare City in Dubai and with a sister facility (Ability Rehabilitation Center) in Abu Dhabi, Hayati Health Center is committed to delivering healthcare services in compliance with local and international standards. Center's vision is to see their patients/children reach their full potential be it living a happier life or even integrating into society on a typical level. Their mission is to gently find ways to encourage them to push boundaries and ease their learning experience. For more details visit www.hayatihealth.com