The Beginning is a Great Place to Start
Early intervention is a support and educational system for very young children who have developmental delays or disabilities. (In some cases after being in an abusive and/or neglected situation.) It provides huge benefits to children during their crucial early years of development.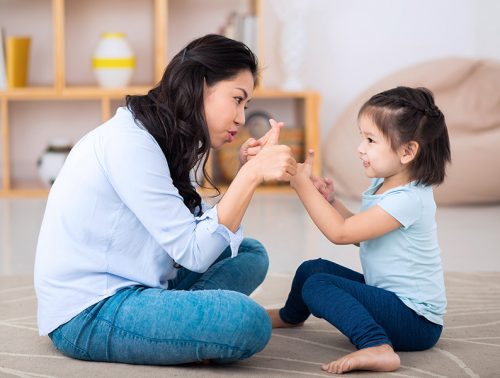 Cognitive Intervention:
Early speech and language development is predictive of later capabilities, including academic achievement in school and later employment opportunities.
Behavioral Intervention:
Difficulties identified in early childhood are predictive of a variety of problems as children grow older such as antisocial activities, mental health issues and even substance misuse
Our Approach ?
All Hayati staff members are trained in Early Intervention as we are often the first people to notice that an intervention is necessary. They can also monitor a child's progress and notify parents or other professionals if there are noteworthy changes or concerns. We all work together with parents to give children their best opportunity for success as they grow older and enter the school system.