Helping to Add 'Easy' to Everyday Tasks
Kids who struggle with motor skills can often feel like victims, so it's important to know that the earlier a child starts occupational therapy, the higher their chance of success. At our centers Dubai and Abu Dhabi, Occupational Therapy treatments work to improve fine and gross motor skills.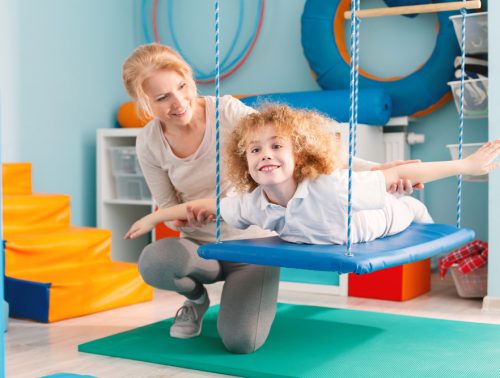 Improve Range of Motion & Strength Safely
Decrease Pain, While Building Strength
Get Adaptive Strategies & Equipment
Home to Safety Assessments
Our Approach ?
The occupational therapists at Hayati Health Center help a child reach their full potential towards an assistance-free lifestyle. We cater to different levels and severity of cases and treatments are geared for your child's specific needs by assessing their strengths and challenges to identify a suitable program. Occupational therapy may also help with dyslexia, visual processing, executive functioning, and dysgraphia.