The Power of Physical Therapy
Physical therapy or physiotherapy is a specialty that assesses, evaluates, and treats people with functional mobility limitations. They offer children a safe, fast and efficient means of strengthen the compromised parts of the patient's body and recover from injuries as well.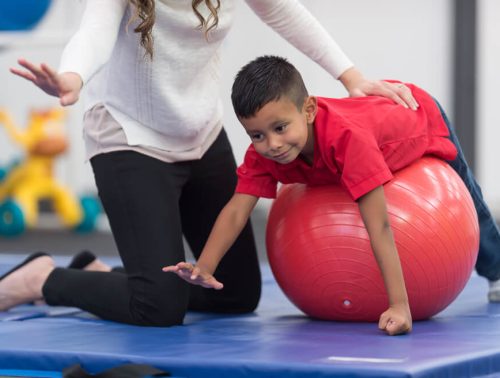 Identifying the core issue
Measure and assess their flexibility, strengths, functioning compared to peers of similar age
Develop and follow a treatment plan
Review your child's progress over time and adjust as needed
Our Approach ?
Our certified physiotherapists will assist children with recovery from sports injuries, developmental delays, muscular issues, orthopedic problems, neurological diseases, and respiratory conditions.
Not just for muscles and external pain, physiotherapy provides numerous benefits for the human body, which include internal organ health for proper body and digestive function.
Parents and caregivers often take part in PT sessions. They are often present in the room while the child experiences therapy, and they talk with the therapist often about how the child is doing at home and school. Parents and caregivers may be instructed to carry out certain exercises at home as part of some programs. If this is the case, they may also be permitted to pictures of the therapist treating the child. When caregivers use this resource as a reference, it can further support their application of the home program.
Hayati's approach to physiotherapy focuses on the family and is interdisciplinary. This means we ask, "What will work for your child?" and "What is right for your family?". The physiotherapist will propose a treatment plan if physiotherapy is deemed beneficial.
Physiotherapists are certified professionals and are licensed by the Department of Health.
01.

How do I get health care when I need it?
You can visit HealSoul Health Services during office hours. Appointments are appreciated, but walk-ins are welcome as well. If possible, please make a call ahead before visiting. This will allow us to arrange services and reduce your waiting time. Hours are Monday through Friday, 9:00 a.m. to 4:30 p.m.
02.

Is there coverage for the elderly and juveniles?
Upon request, HealSoul Health Services staff will provide instructions for individuals whose medical conditions need special attention and additional certificates. Normally, we provide up-to-80%-off or free health care for these cases with specific diseases and illnesses specified by the law.
03.

What if I require lab tests to be performed?
HealSoul Health Services provide patients with choices to ask for the conducting and analyzing of several lab tests on-site at no cost for prioritized patients or at 70% for people with an insurance. Additional testing can be ordered off site; those costs are the responsibility of the enquirers.
04.

Are there Family Planning Services available?
Yes. Reproductive services are always available at HealSoul Health Services. Additionally, we also have an agreement in which all enrolled clients will only have to pay a nominal fee for the first visit for checkups. They will be exempt from this fee from their second visit.